I completed week 1 of
52 Weeks to an Organized Home
- Kitchen Counters. I made toss, donate, and relocate piles and I was surprised how much I found for moving so much lately. And I already made a new kitchen wishlist but I better wait it out and make sure it's stuff I really want.
What I Think I Want:
Quality, Matching
Silverware
. I like
these rooster ones
. Maybe. I need to think it over.
Hot Pads
. I only have a Halloween potholder and a BBQ one. They are both falling apart. I guess I have been slowly throwing out my hot pads and never replacing them? I might be able to make some but I really like
these
.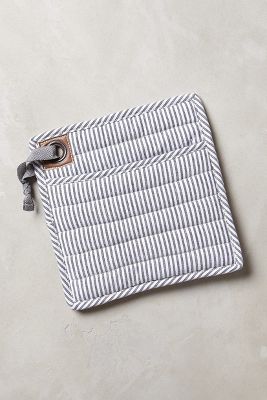 Cloth Napkins
that are all the same size. I can make these for sure. I just hope to come across a fabric that is more absorbent than what I'm using currently.
Food Scrapper
for washing dishes. I lost mine. Thankfully they are cheap and my next Amazon order will have one in there.